2015 Ticket Information
ADMISSION
Online
Early Bird
Thru April 14
Online
After April 14
Advance Purchase
(see locations below)
Gate
Day of Show
Adult All Day
$15 ($16.52*)
$20 ($21.69*)
$15
$20
Saturday after 5:30 pm
-
-
-
$15
Children 11 and under
-
-
-
Free
Children 12 - 18
$3 ($4.10*)
$5 ($6.17*)
-
$5
Active and Retired Military (with ID)
-
-
-
Free
Spouses of active military
-
-
-
$15
Students 18-25 (with ID)
$10 ($11.34*)
$15 ($16.52*)
-
$15
Seniors (65+)
$10 ($11.34*)
$15 ($16.52*)
-
$15
*with service fee for online ticket sales
Online tickets available through Brown Paper Tickets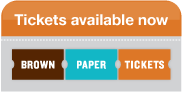 Parking is FREE!
"In and Out" Privileges Included

Project Share
This year, the Albuquerque Folk Festival is donating $1 per ticket sold at the gate to Project Share.
Project Share is a 30 year old ABQ nonprofit organization serving home cooked meals to the hungry and homeless, including many families with children. More than 40 civic and faith-based groups bring volunteer teams to prepare and serve food to guest-clients at Project Share. Dinners are served six nights per week. Approximately 12,000 volunteer hours per year, offered by more than 400 people, are donated so 39,000 meals can be served annually. Every dollar donated to Project Share goes directly to support this program.
Advance Ticket Sales
You may purchase tickets in advance at these local area stores starting May 1. Note: There is no advance ticket rate available for already discounted tickets (kids, seniors, evening, etc).